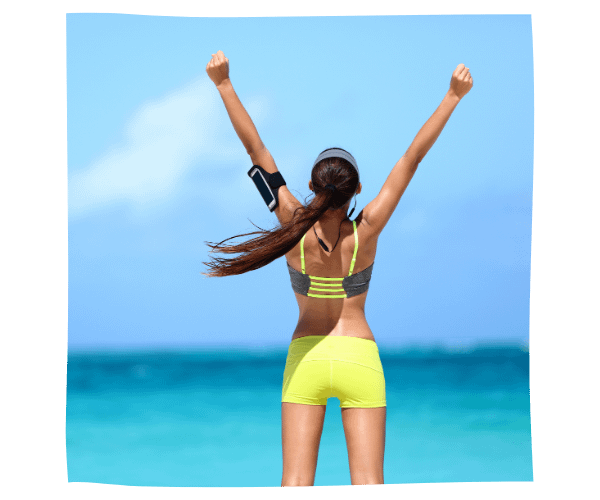 7 Tips to Put Together a Daily Fitness Routine
Last updated Oct 06, 2020
Making the decision to work out every day and stick to a regular fitness regiment is exciting! Your mood may be boosted just knowing you're going to commit to your fitness and body health, and you're probably anxious to get started. Creating a realistic daily fitness routine, however, is vital to sticking to your fitness and health goals long-term. Jumping right in and not creating a set schedule can lead to burn out and a loss of motivation.
We've put together our top tips for creating and then maintaining a daily fitness routine. Whether your focus is to lose weight, gain muscle, stay active, improve your nutrition, or train for a new event, we've got you covered.
1) Be Realistic with Your Daily Schedule When Creating Fitness Goals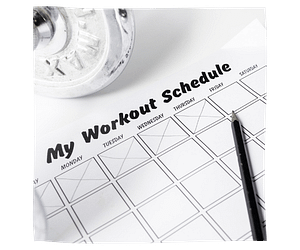 One of the pitfalls you may be tempted to succumb to is that you'll rearrange your weekly routine every day in order to fit in your new workouts, no matter what it takes. This, however, is not a realistic approach to creating a workout routine you can stick with. When buoyed by the idea of a workout and getting in shape, it can be easy to think that that inspiration will be there every day, ensuring you carve out time on the fly to workout or drop by a gym in Columbia MD or your local area.
Instead of just trying to find the time every day, look at your schedule week to week and notate a designated time to work out every day. You can change when you work out and where, and customize your plan to what makes the most sense. If you have a lot of errands in town on Tuesday, make a note to go to the local 24-hour gym before you go home. If you know you don't want to leave the house on Saturdays, then plan a workout session in the morning or afternoon in your living room. Make the time before the day is upon you, and be realistic about what's possible.
2) Avoid Burnout and Start Your Fitness Training Slow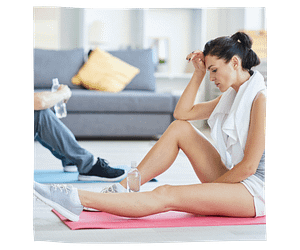 Don't let your initial enthusiasm be your workout downfall. By planning a new workout you may feel ecstatic to get right into the thick of every workout and push your body to new limits. While longer, more intense workouts can be your goal, this initial approach puts you at risk for both mental and physical burnout, and injury.
Resist the temptation to throw all of your energy into your first few workouts, keeping the first few weeks slow and manageable instead. As your body adjusts to the new daily routine, you can increase either the length of your workout or the intensity. While this may be frustrating in the beginning it is worth it in the long haul.
3) Add Some Variety by Looking at Classes at Your Local 24-Hour Gym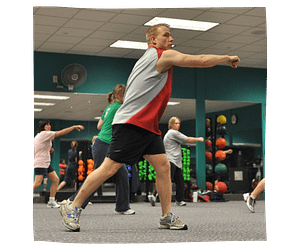 No matter what your training goals are, a variety of fitness activities is great stimulation for both your mental attitude and even muscle activation and workouts. If you're training for a marathon, still add some weight lifting to your schedule. If you enjoy crossfit, don't forget to think about your flexibility and improve your overall mobility.
If you work out primarily at home, go to the gym a few times a month — and if you always go to the gym, remember to enroll in new classes or take your activities outside when you can. Monotony can really bring your motivation down, so keep it fresh. Who knows, maybe you'll discover a new fitness routine that works better for you than what you were doing before!
4) Build a Community of Fitness Buddies Around You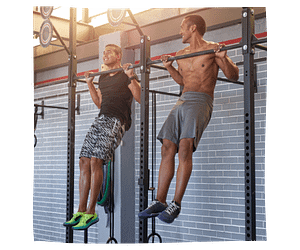 If you attend a gym in Columbia, MD or another local area, getting together a group of fitness and like-minded friends to motivate you should be easy. If you're shy or prefer to workout alone, having people to check in with and stay accountable to will help you meet your daily fitness goals. Whether you meet people at your local 24-hour gym, enlist your friends to join you on your fitness journey, or get help from family, a community of others pursuing similar goals and fitness accountability will work wonders for your motivation and ability to stay on target.
5) Set Fitness Milestones, and Don't Expect Linear Progress from Your Gym Workouts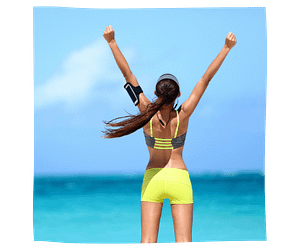 Keeping your eye on your long-term goal is important, but you must set smaller goals along the way and record validating milestones. Keep track of your accomplishments and celebrate them! Using these mini-goals along the way will remind you of your growing strength and capabilities, and you will be more inclined to keep up with your schedule.
Also remember that fitness progress is not linear. Although attending a 24-hour gym or watching your friends online can make it seem like everyone is having impressive breakthroughs, this is simply not true. You will have days of success and days where you can't accomplish what you did yesterday. Your body's capabilities will fluctuate but your progress is always growing.
6) Remember Fitness Nutrition and Get Fitness Advice from Local 24-Hour Gyms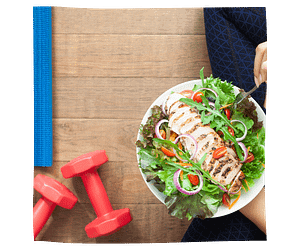 Sticking to a daily fitness routine also involves keeping your body healthy, both in training and with meals. You will feel healthier and more active if you stick to a nutrition regimen that complements your athletic goals.
Some of the best gyms in Columbia, MD also double as nutrition centers, creating an all-in-one package deal. Even if your personal Columbia, MD gym doesn't offer this service, talk to coaches, other athletes, and even consult with your doctor to get a nutrition balance in place. Once your body feels lighter and more motivated, so will your mind.
7) Consult with a Personal Trainer from Time to Time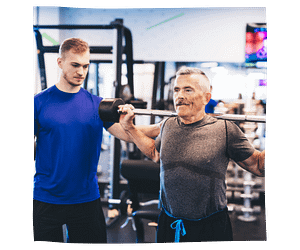 You don't need a personal trainer to maintain a daily fitness routine, but having one you can consult with and touch-base with can be a very valuable asset. Personal trainers, even when worked with intermittently, help keep track of your goals, remind you to stay on schedule, and can provide valuable insight on injury prevention or recovery.
Use your workout community to find a personal trainer you trust, or get recommendations from your Columbia, MD gym owners or managers. Just because you don't utilize this resource every day doesn't mean it's not valuable to invest in every few weeks, especially when it will keep you on track.
Ready to Get Started? Check Out the Best Gyms in Columbia, MD or Set a Schedule Today
Electing to maintain a daily fitness regiment is smart and completely doable, no matter where you are in your fitness journey. You can absolutely achieve your goals and keep this up long term! Keep in mind your schedule, go slow and incorporate rest days, build a community, use your local gym, and be mindful of your nutrition.
The experts at Chiseled Life are absolutely available to assist with your work going forward, so get started today and you'll be amazed at how far you can go.