Top 10 Benefits of Hiring a Personal Trainer in 2020
Last updated Sep 04, 2020
Getting in shape, building more muscle, training for an event, or aiming to lose a few pounds are only a few of the many reasons people consider hiring a personal trainer. Some people are recommended personal trainers by a health professional, or by a coach to help them prep for a big event. For some people, a personal trainer is just a way to keep them on track because a free-form workout schedule hasn't been working for them and they need the personalized attention.
Whatever way you found yourself interested in hiring a personal trainer, it's a great consideration to have! It can also feel like a big undertaking, because personal trainers generally have higher fees than a simple gym membership or fitness class, and the commitment to scheduling both around your routine and their availability may not consistently line-up. Just because it may be tougher to find a personal trainer you initially click with, however, doesn't mean they're not worth the investment and time.
We've broken down our top 10 favorite reasons for hiring a personal trainer in 2020. Through experience, feedback, and more, we've found enormous benefits from clients hiring personal trainers and we can't wait to share those benefits with you.
1) Personal Trainers Provide Accountability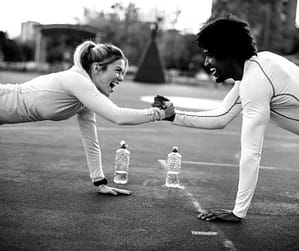 One of the top reasons for hiring a personal trainer is for the accountability. Just showing up to the gym is sometimes the biggest obstacle for clients trying to reach their fitness or athletic and health goals, and a personal trainer eliminates that factor. Telling yourself you'll go to the gym tonight, or you'll make a plan to get a workout buddy for the weekends probably falls through more often than it comes together. Even signing up for a group fitness class isn't the same as knowing someone is expecting you for an hour of undivided training time.
If just getting out the door and showing up is your biggest hurdle, a personal trainer won't let you get away with staying home. Having someone waiting for you, the risk of compromising their time, and the investment will all keep you on track.
2) Consistency is the Second Best Perk of a Gym Personal Trainer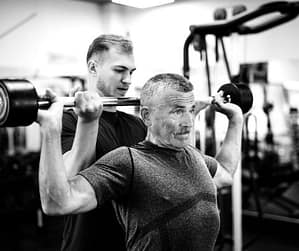 If accountability is the biggest struggle for clients, consistency is the second. You'll feel so proud of yourself for making it to that fitness class, and the gains will feel great. You may even be on a streak for a few weeks, showing up to the gym every night or waking up early every morning for a run, yoga class, or some other fitness regiment. Eventually, however, those schedules can start to fall apart, and you may discover you worked out hard for two weeks but haven't done anything in over a month.
A personal trainer will keep you on track and work within your hectic schedule. They'll push you to make a plan and stick to it, whether it's twice a week or once every couple of weeks. The best personal trainers won't let you give excuses, either. If you normally meet on a Thursday but now you have meetings those evenings, they'll find another day to keep you on track. This way your fitness gains are better regulated which is better for your overall health.
3) Well-Rounded Fitness is the Mark of the Best Personal Trainers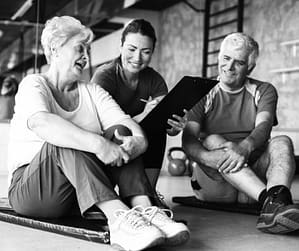 Showing up to the gym is hard, and even if you do make it there, you don't always feel motivated to do everything you need to do. We all want a well-rounded body, from abs to legs and arms and everything else in-between that keeps us strong and healthy. It's important to have a balance of strength, endurance, and flexibility. But actually doing all the workouts can be a struggle, and you may find yourself constantly skipping leg day, or "forgetting" about ab workouts and warm-up stretches.
A personal trainer won't let you create an unbalanced body. They'll make sure you work out both the upper and lower halves, and train your "off" side just as much as your "good" side. These personal gym trainers who follow-through are thinking long-term about your body's health and overall gains, so you don't accidentally discover you can do everything with your right arm but nothing with your left.
To have a healthier body for the long term, a gym's personal trainer will keep you on track and aware of your habits.
4) If Your Confidence Wavers in a Group Fitness Class, Personal Trainers Help With That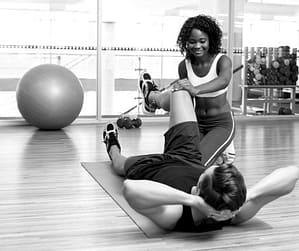 A personal trainer gets you out of group classes and into a one-on-one scenario. So if you're self-conscious working out alone, in a group, or feel like all eyes are on you, a personal trainer gets you out of the mindset and into a more positive mental workout space.
The best personal trainers build self-confidence and eliminate the fear of progress that happens while working towards your goals. If you're feeling shy in a large open space with a lot of people, opt for one on one personal training session instead.
5) Personal Gym Trainers Have Years of Education and Experience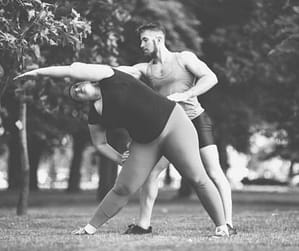 Working with a personal gym trainer is an investment in not just your fitness goals, but your overall health and mental mindset due to their experience and education. Many personal trainers have years of schooling and education in secondary fields besides their primary focus, which helps with overall body health. They can provide feedback about pain, discomfort, mobility, flexibility, limitations, side-effects, injuries, and more.
Take advantage of your personal trainer's experience when you work with them. Ask questions, brainstorm different approaches to your training regiment, and more. You'll discover more ways to increase not just your fitness but your health, nutrition, habits, and more.
6) The Best Personal Trainers Are Safety-Minded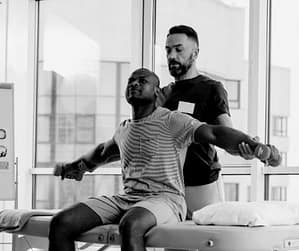 You can limit your risk while working harder when you hire a personal trainer. Their years of experience and certifications allow them to evaluate any injuries, mobility issues, or other challenges you are facing. This allows them to safely assess what injuries you're likely to incur and how to prevent them. Personal trainers also assist with injury recovery and help you stay focused when pushing yourself to new limits.
7) Above All, a Personalized Program is Something You Don't Get from Group Fitness Classes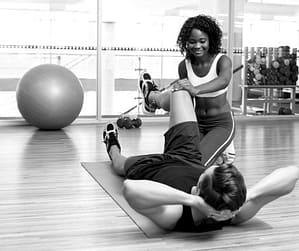 Personal trainers are highly recommended due to the personalized nature of the training program you receive. They look at your goals, health, history, injuries, and more to create a specific program to help you get to where you want to be. Whether you're just trying to improve your general health or you're in training for a specific event, they know what questions to ask and what regiments will be the most beneficial. As your goals or health changes, they can change your plan to go along with it so you're always making gains.
8) Personal Trainers Get You to Your Goals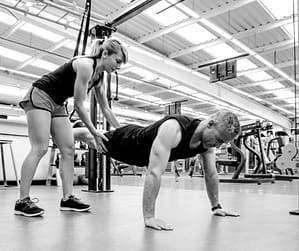 Working with a personal trainer means setting a plan to get you to your goals, whatever they may be. Through encouragement, fitness regulation, motivation, and more, you'll find yourself making gains you didn't expect in timeframes that once felt impossible. Personal trainers work through the roadblocks and help you avoid feelings of defeat. With a good coach at your side, you'll find your body changing and meeting your expectations.
9) Unlike Spin Classes, Personal Trainers Keep You Motivated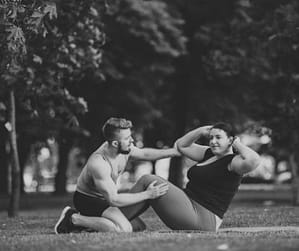 You're not just accountable with personal trainers, you're motivated. They use their positive energy and outside perspective to keep you encouraged and working towards your goals. If you're used to feeling defeated or discouraged, personal trainers find ways to encourage you to keep moving. They can point out your gains, find a different perspective, switch up your training, and more. You don't have to do the hard work of finding motivation, because they're by your side the entire way.
10) In the End, Personal Trainers are Flexible and Don't Require an Initial Commitment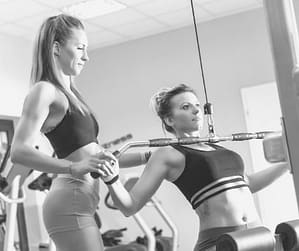 At the end of the day, a personal trainer is there to help you, above anything else. Most personal trainers won't require any sort of long term commitment — you won't be locked into any fees, timeframes, or anything else that feels overbearing or risky. As you build a relationship with your personal trainer, they'll be more likely to hold you accountable and encourage you to keep pushing forward, but a personal trainer's commitment is always to your gains.
Basically, you have nothing to lose when you consider hiring a personal trainer. Work with someone for a few sessions, and see how it feels and what goals you can set together. If you need to change your regiment, switch up your location, or even when you meet, they are flexible and open to making things work with you.